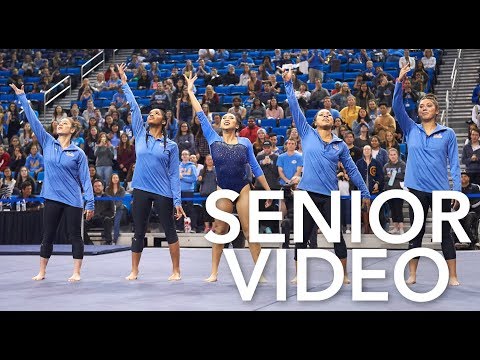 UCLA Gymnastics – 2018 Senior Video
Honoring this incredible class of 2018 seniors. Thank you Karli Dugas, Melissa Metcalf, Rechelle Dennis, Sonya Meraz, Napualani Hall, JaNay Honest, and Christine Peng-Peng Lee for the years you have given our team. You are so loved and you will be missed beyond belief.
On a personal note:
I began my role as UCLA Team Videographer in 2015, meaning that I've had the privilege of working with this class for their entire college careers, so this class has a really special place in my heart. I am so inspired by Karli's enthusiasm and optimism, Miss's giving nature and love for others, Rechelle's leadership and general badassery, Sonya's dependability and work ethic, Pua's compassion and love for love, JaNay's dedication and eagerness to learn, and Peng's open-hearted joy for people and life. I'm so honored that I've been able to be around for your whole college careers. I can't wait to see where you go in life and I love you guys so much.